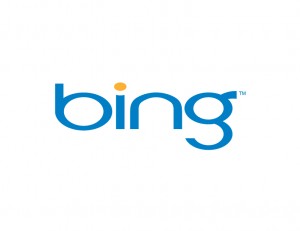 But I don't think that really matters.  Bing is of course Microsoft's new search engine that went live on June 1.
A lot has been written about Bing – most of it, surprisingly, not terrible.  Many people have lauded the choice of the name, but I really think that's a minor issue.  It actually has a lot of useful categorization and search tip help that does seem to streamline your experience.  And it's refreshingly absent the MS 'over Marketed' feel – there aren't ten pop-ups or reminders to create a Window's Live ID.
But Bing won't become a verb.  Steve Ballmer thought it had potential to 'verb up' – but I don't think he really thought it through.  We create 'verbs' as a shorthand way to describe an action.  One we've described that action accurately and most people know what we mean, there is no impetus to change said verb.  Hence, 'Google it' will be around a long time.
But that doesn't really matter.  Brand names don't need to turn into verbs, and in fact very few ever achieve that.
There is also a dark side to a verb.  Because it denotes an action, it's difficult for that brand to flex away from that strict definition.  'Google it' means search it.  It doesn't mean use Google docs, Gmail, etc.  Part of Google's difficulty in getting some of these products off the ground could be because its equity is inextricably tied to the verb it created.
I think Microsoft should be happy they launched something successfully – success being anything with PR better than Vista.  And they should be happy to remain a noun.  Ultimate success is when this phrase becomes part of our common lexicon:
"Let me just Google that over on Bing"